Better Together: Striving for sustainability in commercial laundries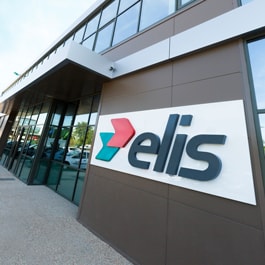 THE SITUATION
Originally founded in 1883 as a family business, ELIS stands for "Europe Linge Services." The now-international textile, hygiene and facilities services company helped introduce the textile leasing business model in Europe, as part of a use-based economy.
The collaboration between Ecolab and ELIS goes back to the 1980s, which also saw the arrival of the first continuous batch washers. Since then, we've evolved products and processes together, with an increasing focus on sustainable solutions, and a shared commitment to reducing the environmental impact of operations without compromising on performance.
Building on a nearly 40-year partnership, ELIS and Ecolab deliver significant savings in water and energy, thanks to new emulsion technology.  
THE SOLUTION
Ecolab is proud to serve several ELIS sites across Europe. Right now, we are deploying lean processing together with our emulsion detergent technology to ensure appropriate, precise, and secure dosing, while reducing water and energy consumption. It is a perfect example of achieving more with less.
With Ecolab's patented emulsion technology, we help companies like ELIS reduce chemical waste, rinse water needs, pollution load, and energy use. At the same time, we improve washing productivity and textile lifetime.
In this case we have reduced the amount of product used with a 5:2 ratio of powder and emulsion. By reducing the amount of product needing to be transported, we can reduce cost and environmental impact.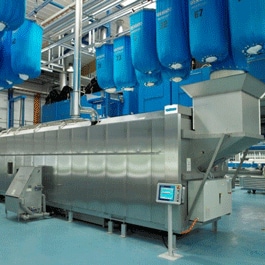 THE RESULTS
This switch means that each year we save:
nearly 100,000 m3 of fresh water
300,000 kg of wash chemicals
about 4250 MWh of energy
380,000 Nm3 gas equivalent saved
875 tons of CO2
The goal for this year is to move another group of laundries from powder to emulsion, producing the same type of benefits. Together with partner ELIS, we are doing more with less.
Related Stories
Visitors who viewed this story also viewed
This is a carousel. Use Next and Previous buttons to navigate, or jump to a slide with the slide dots.