Partnering to provide healthy environments and safe food on Mediterranean cruise ships
The Situation
GRANDI NAVI VELOCI (GNV) is a major Italian shipping company with operations in coastal navigation and passenger transport in the Mediterranean Sea. Ecolab has been serving this industry-leading customer since the launching of its first ship, the Majestic, in 1993. Over the course of this 25-year partnership, GNV and Ecolab have worked together on a joint strategy, while continuously striving to minimize environmental impact. 
The Company operates on 11 international routes and 7 domestic routes between Italy (including Sardinia and Sicily), Tunisia, Morocco, Spain, France, Albania and Malta.
Destinations include: Genoa, Civitavecchia, Naples, Palermo, Termini Imerese, Olbia, Porto Torres, Barcelona, Tunis, Tangier, Nador, Sète, Bari, Durrës and Malta.
In 2018, GNV carried over 1.7 million passengers and over 2.4 million lane meters.
Hygiene and food safety are crucial in preventing diseases and food-borne illnesses onboard. With 14 hubs to serve the ships during their routes around the world, Ecolab takes care of the critical areas on GNV cruise ships from the kitchen to housekeeping and laundry. Additionally, Ecolab helps train crew members to act safely and efficiently. 
Sustainability is top of mind for GNV who is committed to continuously reduce its environmental footprint. To this end, GNV has partnered with Ecolab to monitor all the operations and procedures onboard to reduce waste and optimize resources.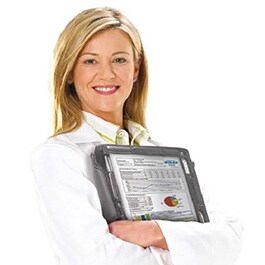 The Solution
Ecolab worked with GNV to change its approach to sustainability onboard with the introduction of Apex™ Technology, which not only keeps warewashing operations under control through smart packaging, but also tracks key metrics for real-time monitoring and continuous improvement.
Apex's solid chemistry provides GNV with a substantial reduction of water and plastic use, besides an increased level of safety with the safe-to-touch and 100 percent spill-proof technology.
Disposable packaging reduces the use of plastics and makes dosing easier. Actionable reports and real-time alerts make it easy to immediately identify and correct any issues that may occur. This clean-the-first-time approach helps save water and energy as no rewash is needed. As a result, costs are also minimized.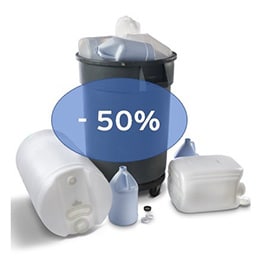 The Results
The continuous commitment of GNV and Ecolab over the years has helped to:
Reduce the use of plastics by 50 percent by using solid technology

Reduce water and energy consumption by 10 percent by monitoring and controlling system operations
Extend life of ware by 20 percent through improved racking and washing procedures
Increase awareness among crew members around safety and consumption optimization procedures, enabling GNV employees to take prompt actions in case of critical issues
RELATED Stories
Read more about how we partner with customers to solve their greatest challenges
This is a carousel. Use Next and Previous buttons to navigate, or jump to a slide with the slide dots.