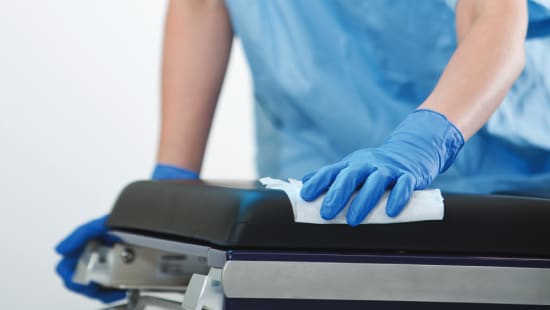 Cleaning and Disinfectant Wipes
In professional hygiene choosing products that enable compliance is very important. As surfaces may contribute to cross-contamination, it matters if the cleaning staff is able to apply the selected product properly. Picking the disinfectant that not only meets the latest norms, is effective against wide range of pathogens, but is also easy to use, will help you maintain and increase compliance levels.

In our portfolio you will find easy-to-use, disposable disinfectant wipes for the cleaning and disinfection of general surfaces and medical equipment (where CE marked). They are developed for convenient use and high compliance throughout the day.
We couldn't find any results for "".