Alcohols for Cleanrooms
Sterile and filtered alcohols for cleanrooms that comprise a wide range and versatile ready-to-use options, including sterile isopropyl alcohol and sterile ethanol.
Sterile isopropyl alcohol products are ideal for residue removal, cleaning and disinfection of hard, non-porous surfaces in pharmaceutical manufacturing areas.
Comprehensive Contamination Control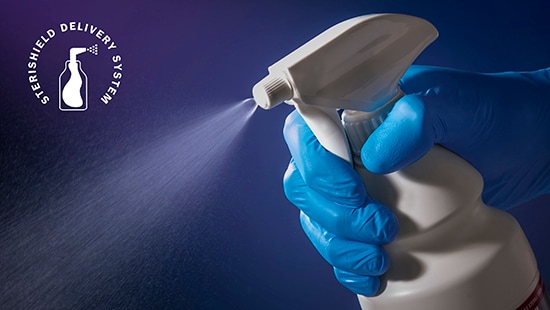 Sterishield™ Delivery System (SDS)
Cleanroom Wipe Programs, Products, Equipment and Services
Explore our Sterile and Filtered Alcohols for Cleanrooms Offerings
We couldn't find any results for "".