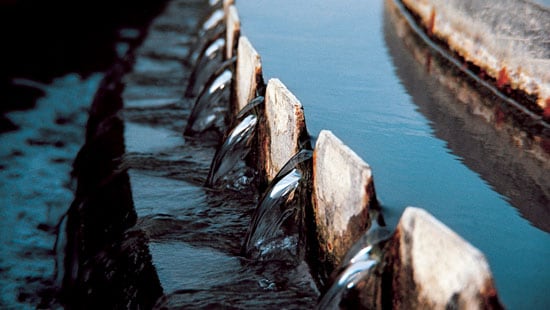 Wastewater Mercury Control
From chemical treatments to analytical services to mechanical separation options, Nalco Water provides the solutions customers need to meet their mercury discharge requirements.
Mercury Control Challenges

Meeting ever-more-stringent regulatory and environmental requirements imposes new capital and operating costs on coal-fired power plants. Questions and concerns about the future are common.
Can we optimize our current mercury control process?

Are there mechanical operational or chemical changes that could further reduce mercury discharges?

In terms of dollars per thousand gallons of wastewater, what will those options cost?
Nalco Water Predict Hg Wastewater Analytical Services
Nalco Water Predict Hg delivers the information customers need to make good business decisions. We offer world-class analytical services to characterize a waste treatment stream. Low-level mercury analysis of FGD wastewater is performed by highly-skilled technicians, using state-of-the-art equipment, in accordance with EPA Method 1631.
Jar tests, performed again by skilled technicians optimize chemical product and dosage selection. They also compare various treatments for cost effectiveness.
Finally, the efficacy of various mechanical options – multimedia filtration, membrane filtration, etc.—is evaluated, both in terms of mercury removal and cost.
The last point is key. A Nalco Water Predict Hg analysis goes further than simply reporting the technical performance of various options. It also evaluates each option in terms of dollars spent to achieve each result for improved mercury control. Nalco customers know how much it will cost – in whatever metric they prefer – to obtain different mercury discharge concentrations.
For more information, email mercurycontrol@nalco.com.